It's a thrilling time to be a pickleball player. The sport is growing faster than any other in America, with tournaments popping up all over the place. And as the brand continues to be more recognizable, money is starting to pour in for the game's top players. So, when it comes to a professional pickleball players' salary – how much do they really make?
Professional pickleball players' salaries are low compared to other pro sports. Most pro pickleball players will make roughly $20,000 per year, but higher-profile players can make $250,000. This salary consists of a combination of tournament prize money and sponsorships.
I'll dive deeper into how professional pickleball players earn their salaries in the rest of this article. We'll go over sponsorships, tournament prizes, and other less straightforward ways pickleball players make money.
Is There Prize Money in Pickleball?
Pickleball matches, like tennis, are played in tournaments where players compete and try to climb up the ladder to win first place.
There is prize money in Pickleball tournaments organized by the Professional Pickleball Association (PPA) and the Association of Pickleball Professionals (APP). Both associations structure their payouts differently, but in both cases, players earn more money the further they get in a tournament.
Each association has a different list of benefits and the total prize money changes from tournament to tournament.
Pickleball Player Income – PPA Tournaments
The governing body of the sport—the USA Pickleball Association (USAPA)—does not sanction the PPA (Professional Pickleball Association). However, they still hold tournaments with large cash prizes and televise them on ESPN.
The total cash available in PPA tournaments is higher than that in the APP, including senior events.
Players can also win money for every win, leading to varying individual payouts. In addition to that, the top 20 players can also sign contracts that give a bonus for not entering APP tournaments.
Ben Johns is widely considered the best player in the world right now, so how much does he make?
Ben Johns is the most lucrative pickleball player today and has won more than 50 titles on the PPA Tour, leading to career tournament earnings of $146,000.
Related:  Pickleball is a wacky name for a sport.  But do you know how it actually got its name?
Pickleball Player Income – APP Tournaments 
Unlike the PPA, the USAPA does officially sanction the APP (Association of Pickleball Professionals). It organizes tournaments all over the country and has total cash prizes that fall under two tiers.
Tier 1 tournaments have a total purse greater than $50,000, while tier 2 tournaments can be from $25 to $49,000.
The players' ages are 19 and up for the pro tour and 50 and up for the senior tour. The New York City Open even has a super senior category.
In general, professional pickleball players' salaries and earnings are lower in APP tournaments compared to other sanctioned tournament venues.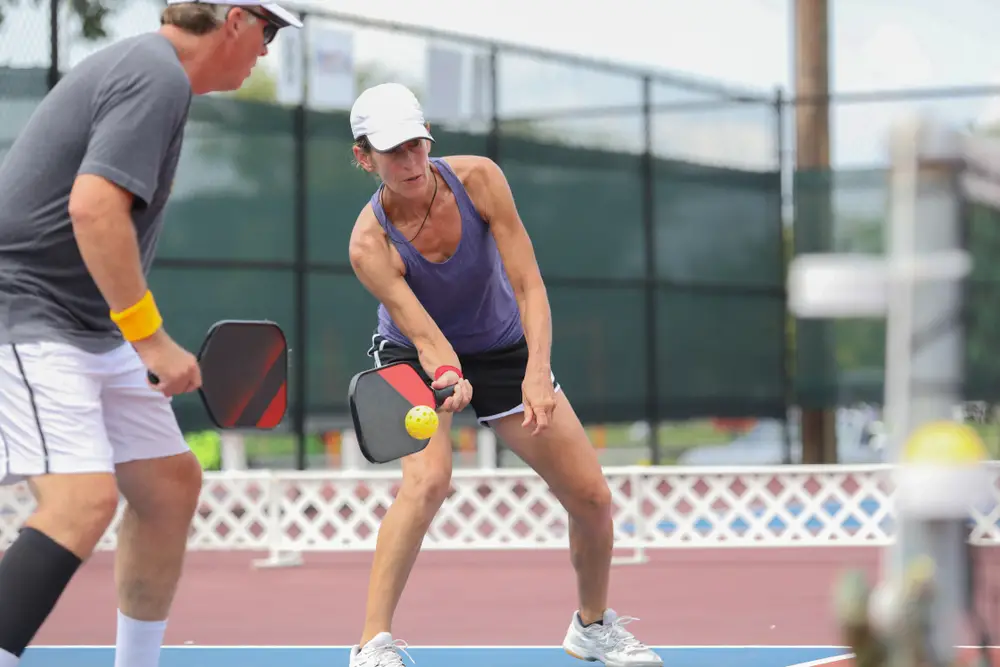 Comparing PPA and APP Tournaments Prize Money
PPA and APP tournaments are structured a little differently. 32 players square off in PPA events and win increasingly more money for every victory. In the APP, the player pool is much larger, and only the top players earn money.
It's helpful to look at specific tournaments for each association.
The PPA Baird Wealth Management Open
The Baird Wealth Management Open is a Major level tournament—the highest outside of a grand slam—with a payout of $159,646. Men's and women's singles champions earn $3,321, but anyone who wins a match earns money, beginning with $88 for a round of 32 victories.
The APP New York City Open
This tournament has prize money totaling $125,000. The players who place first in the men's and women's draw earn $2,000 each. Second place earns $1,000, and the numbers continue to decrease. Anyone placing lower than sixth place makes no money.
Pickleball Player Income –  Sponsorships
With the continued growth of pickleball, money on the court isn't the only way to earn as a player. Businesses are lining up as they see the opportunities, and players are increasingly reaping the rewards through sponsorships.
Some of these sponsorships come in sporting apparel, and others are more directly related to pickleball.
Ben Johns, for example, is sponsored by Joola, Jigsaw Health, and DUPR. With these partnerships, he earns extra cash on top of his tournament earnings.
The opportunity to earn significant money for top players is only getting better as the sport grows in popularity.  And sponsorships are a huge part of that opportunity. 
Simone Jardim, one of the best female pickleball players today has had numerous paddle sponsors over the years.  A few years ago she was signed by the big tennis brand Prince to be the face of their paddle line and even has her signature on the Prince Response Pro.
And I'm a big fan of her paddle. It's one of the 5 best paddles I've ever played with.  So, her sponsorship is justified.
Editor's Note: Simone Jardim is now signed with Joola alongside Ben Johns. But I still love her paddle she helped design for Prince.
Professional Pickleball Players Salary – Supplemental Income
Since big prize money and the best sponsorship deals are limited to the top players on tour, anyone dedicating themselves to the sport must supplement their income.
There are several ways to do this, but the most common is via coaching in person and on YouTube.
Tennis Coaching
Pickleball players often come from a tennis background, and as they chase their dreams of making it big on the pickleball scene, they continue to profit from their roots. 
Tennis coaches are seemingly always in demand, so pickleball players in the lower rungs of competition continue to coach tennis and pickleball as a means to earn extra money. 
In fact, I know a very good 4.0 pickleball player who put two kids through college by being a full-time tennis coach. Now he puts those skills to good use by teaching pickleball to beginners as well.
YouTube Profit
Another way to profit from pickleball's current boom is to make YouTube videos. There are plenty of players out there creating content on the platform, targeting players who hope to improve their game. Simply type in 'pickleball' on the search bar and you'll see how many pickleball channels are there.
A popular YouTube Channel from a pro player and influencer like Simone Jardim, can make over five figures a month based on how big their subscriber following is.
This is one of the best ways to add a revenue stream because a professional pickleball players' salary, as in their actual steady income, can vary based on the number of tournaments they play in and where they finish.
Supplementing with YouTube videos in between tournaments and providing, quality coaching content for free will undoubtedly earn pro players another steady income stream.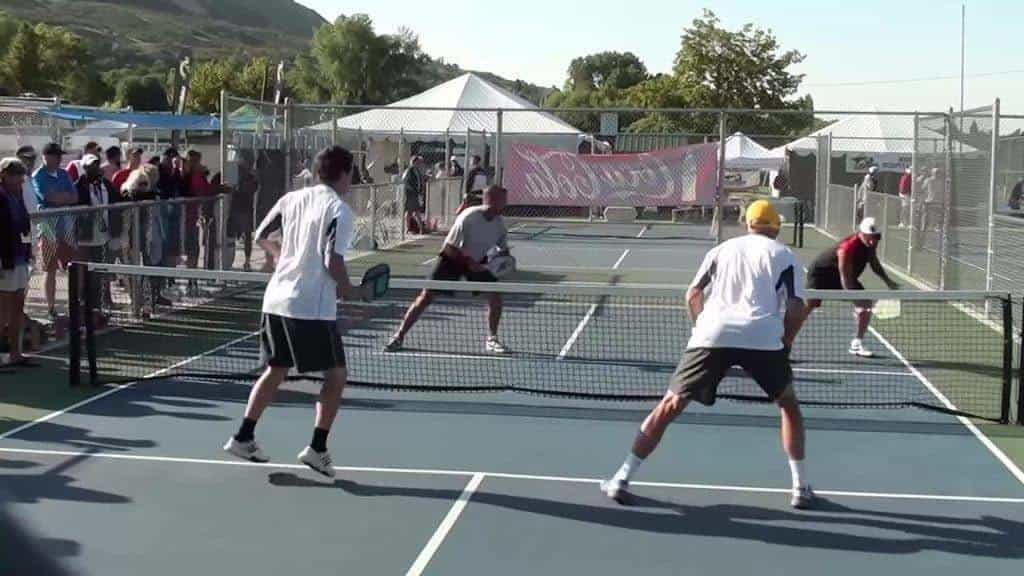 Who Is the Number 1 Pickleball Player in the World?
Since there are two separate pickleball associations, this question is tougher than it may seem.
At the time of this writing, the # 1 ranked men's singles pickleball player in the world is Zane Navratil. On the women's side, the top player is Anna Leigh Waters. Historically, Ben Johns is considered the best player to play the game and has career tournament earnings of $146,000.
These rankings change frequently. The top-ranked player may change within a month.
What Is Ben Johns' Net Worth?
At the time of this writing, the estimated net worth of Ben Johns is between 1 million and 1.5 million dollars. This is quite an achievement considering he is just 23 years old and has been the game's top player for only a few years.
That net worth is a combination of tournament money, sponsorships, and other branding deals. In fact, his lead paddle sponsor company, Joola made waves in the pickleball community when they signed him because they were known as a ping pong paddle company.
Joola made a huge splash as the first true ping pong brand to enter the world of pickleball and they signed the game's top player in the process. With design help from Ben Johns himself, Joola gained instant credibility with their flagship line of paddles with the Ben Johns name on it – the Hyperion line of paddles.
His future is extremely bright from both a singles and doubles standpoint.
What is Tyson McGuffin's Net Worth?
The estimated net worth of professional pickleball player Tyson McGuffin is just under 2 million dollars. In fact, he ranks third on the list of the game's Top Ten Richest athletes.
While Ben Johns is #1 on that list, Tyson has a higher overall net worth because at 32 years old, Tyson has been playing the game competitively for longer. This means his net worth is higher.
How Do You Become A Pro In Pickleball?
To be considered a pro in any sport, you need to earn money directly from playing.
In pickleball, the first step in becoming a pro is training hard and developing high-level skills. As you continue to train, you can enter tournaments. Once you start winning money at these tournaments, you can call yourself a pro.
Becoming a professional in anything requires dedication, and pickleball is no different. 
If you want to earn money on the court, you'll need to gain the physical and mental skills necessary by honing your technique and watching the game.
If you're still learning the sport and want to get better at the basics, I recommend you read my beginner's guide on easy pickleball tips.
Professional Pickleball Players Salary – My Final Thoughts
Pickleball is still in the early stages of its history as a professional sport, but players can earn a respectable amount of money if they're good at it.
Players must be near the top of either the PPA or the APP to make it their sole income. Lower-ranked players currently need a side job to fund their passion, but things are rapidly changing.
No matter how you slice it, Ben Johns and Tyson McGiffun are the face of the game from a men's standpoint and have many many more years ahead of them to earn significant amounts of cash.
As the game of pickleball only continues to grow, the earning power of the game's top players will continue to grow with it.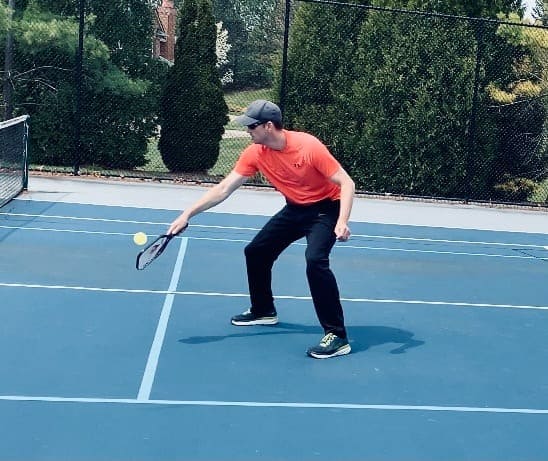 Welcome to TheVolleyLlama.com. My name is Keith, I'm just a lover of all sports that involve a racquet, net and a ball. I played competitive high school varsity tennis, love racquetball and my whole family plays pickleball regularly. I started this website to help give people like you the basics to learn these wonderful games.